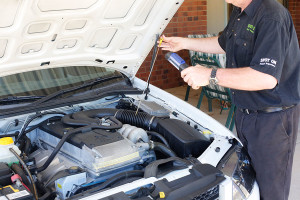 Spot On Vehicle Inspections was established with the focus of delivering a more personal car inspection service. We like to operate with a smaller team to ensure that our personnel are involved with different facets of service at every step of the process.
With 23 years of experience in the automotive industry our managing director decided to independently establish the business in 2015 with the aim of working directly with our clients.
Our services include providing general vehicle inspections and establishing a scope and analysis on vehicle repair.
Please contact us today to learn more about what Spot On Vehicle Inspections can offer you and what sets us apart from other companies.